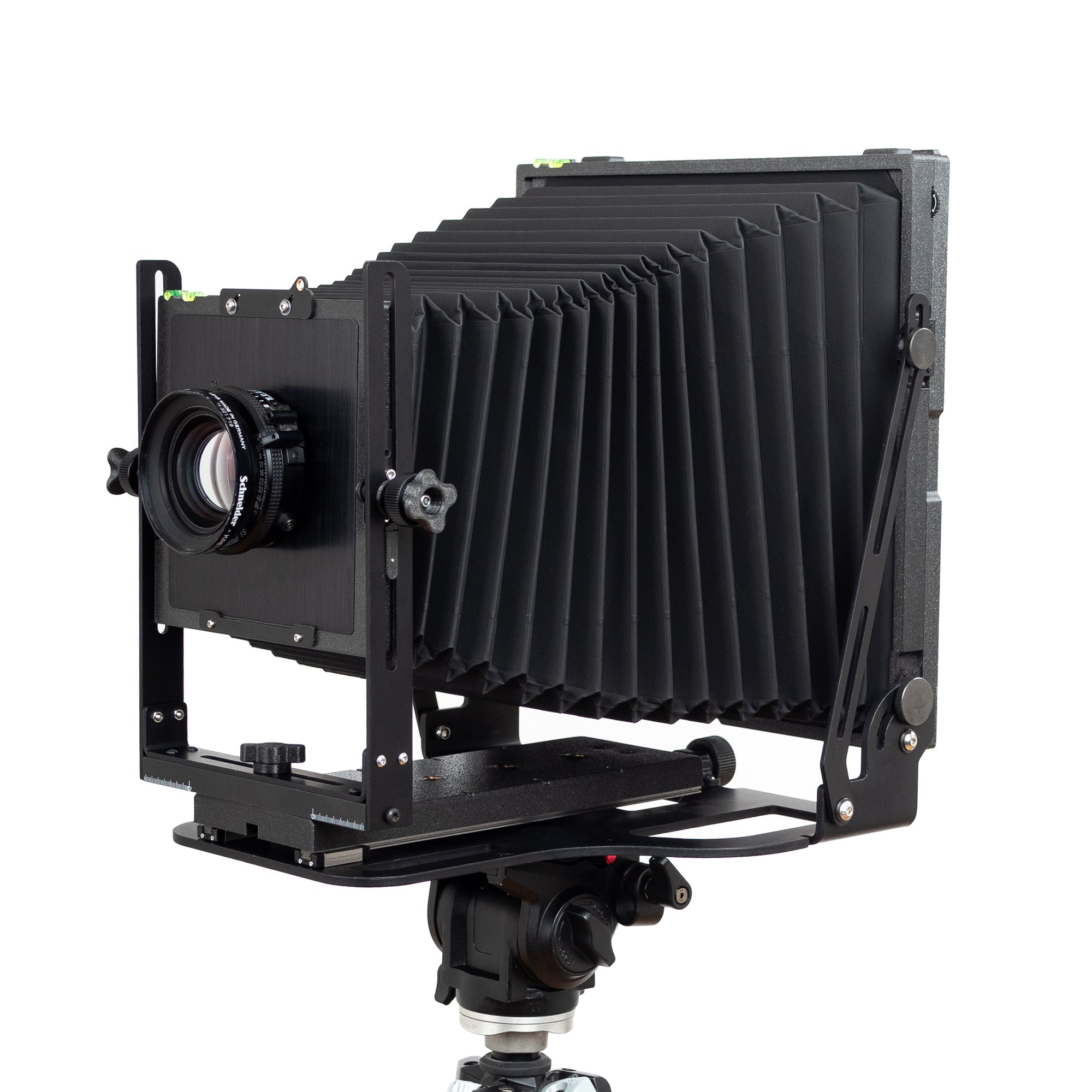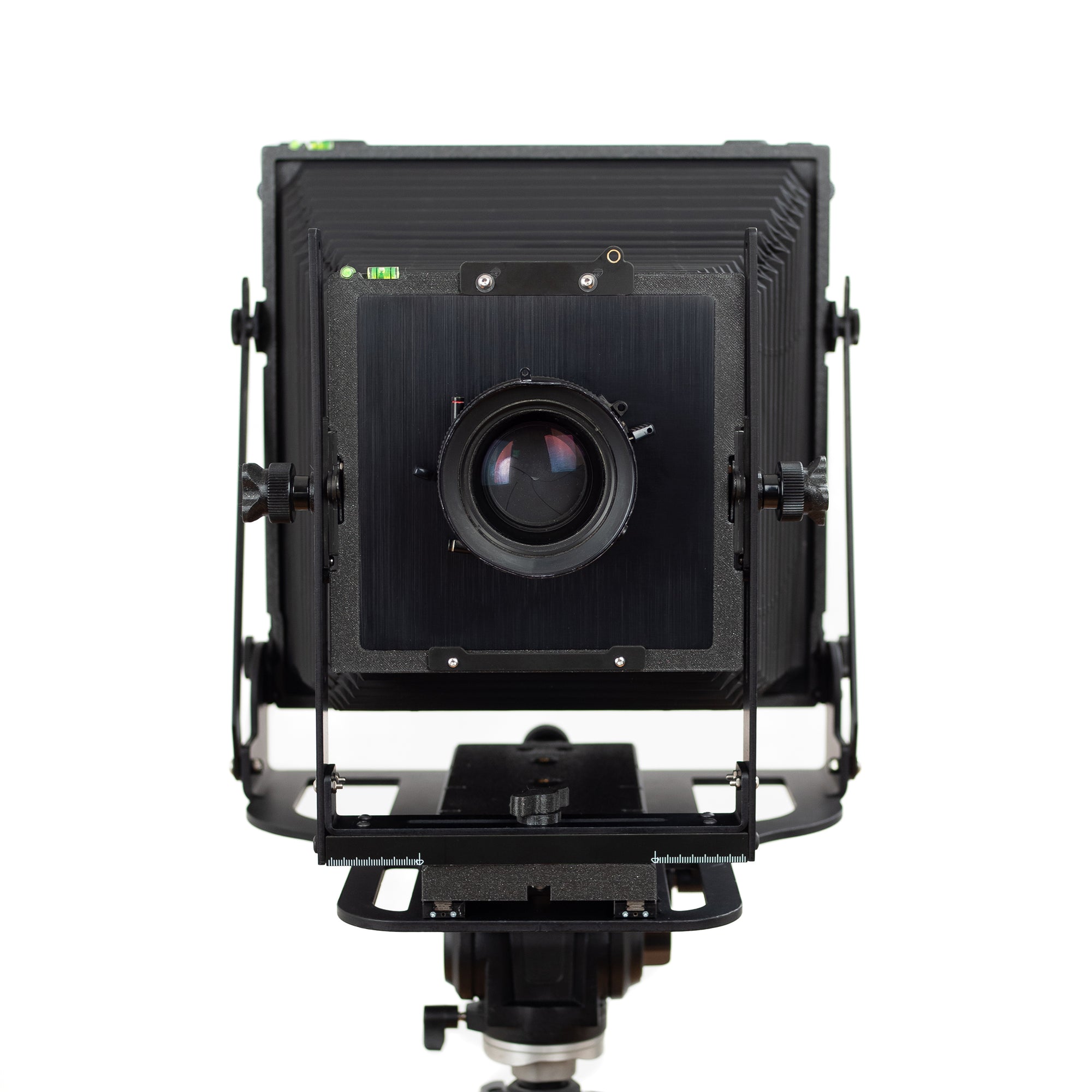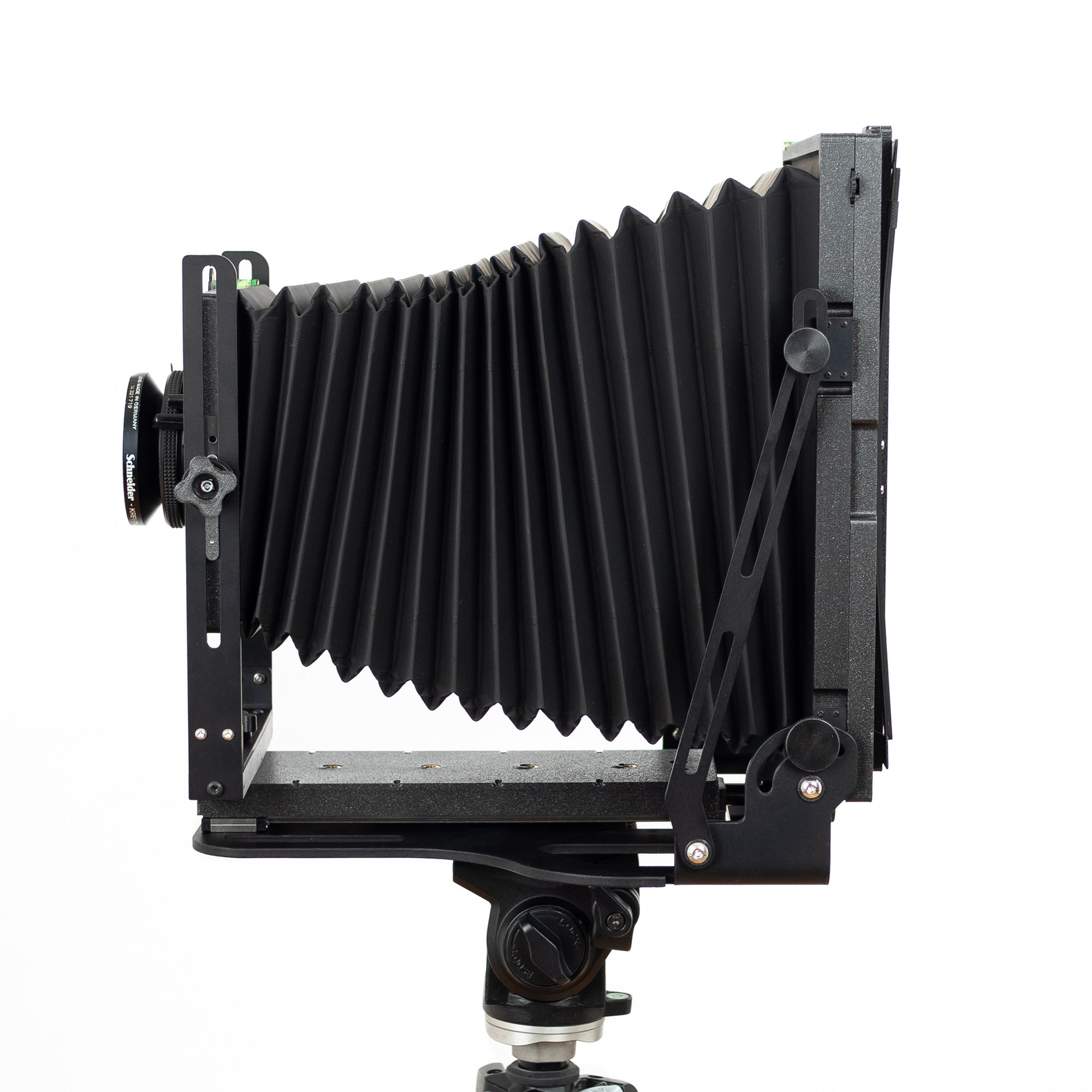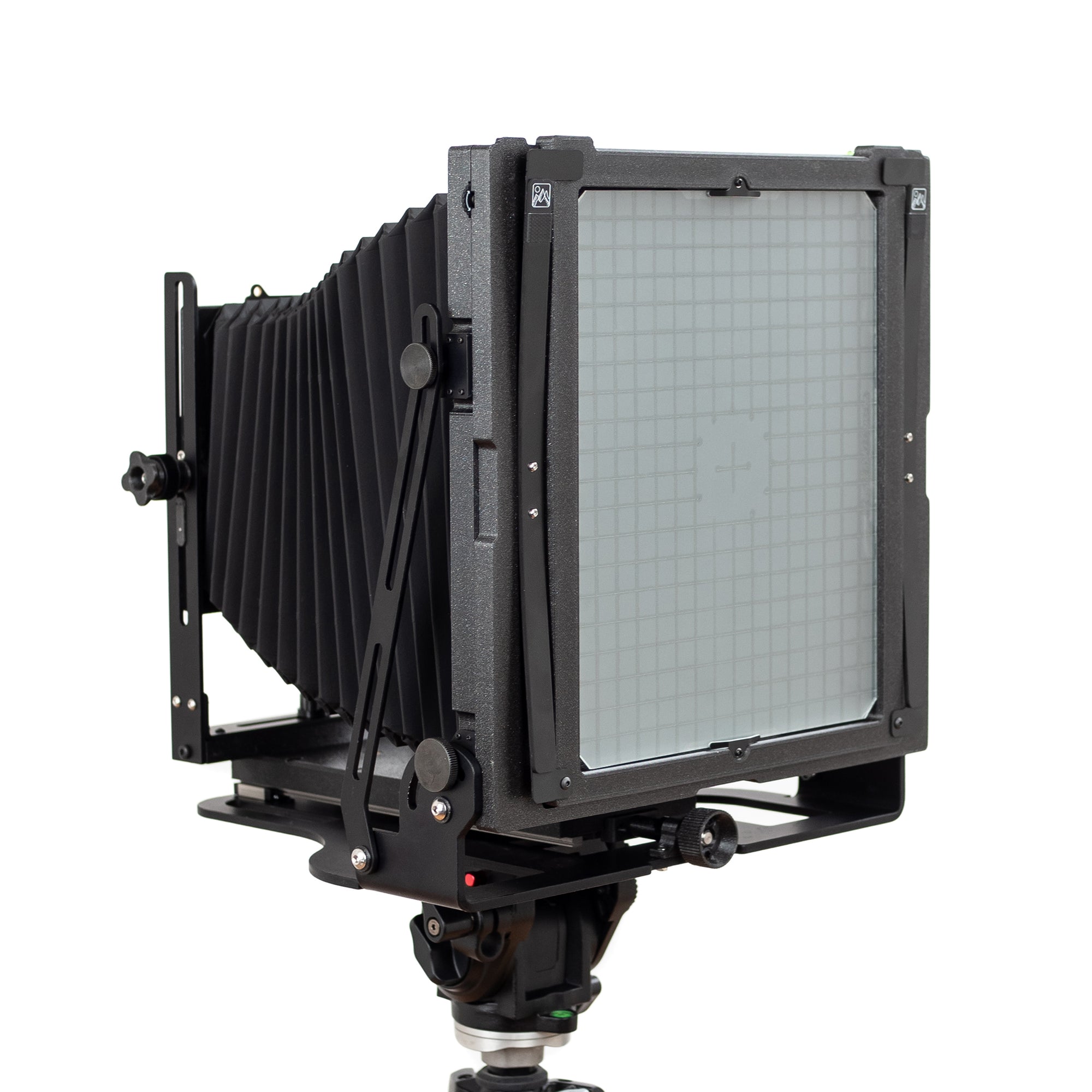 8x10 is an amazing format, the film comes in sheets that are 52 times larger than a single 35mm frame.
This massive negative produces an incredible amount of clarity and depth in your images, and a quality far richer than any digital camera can create. Large format photography is also one of the most rewarding photographic experiences, it forces you to slow down, take in the scene before you and really focus on what you want to create.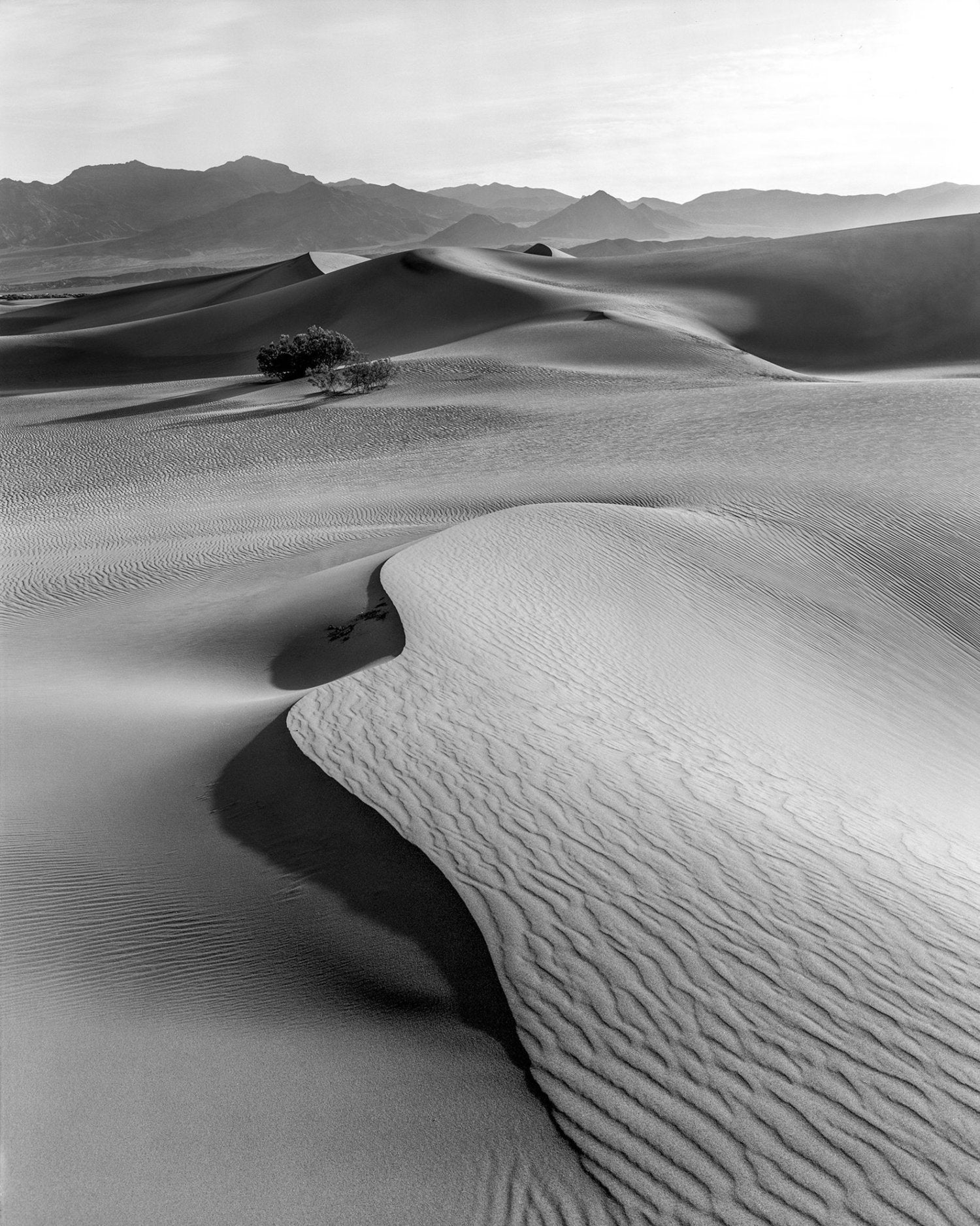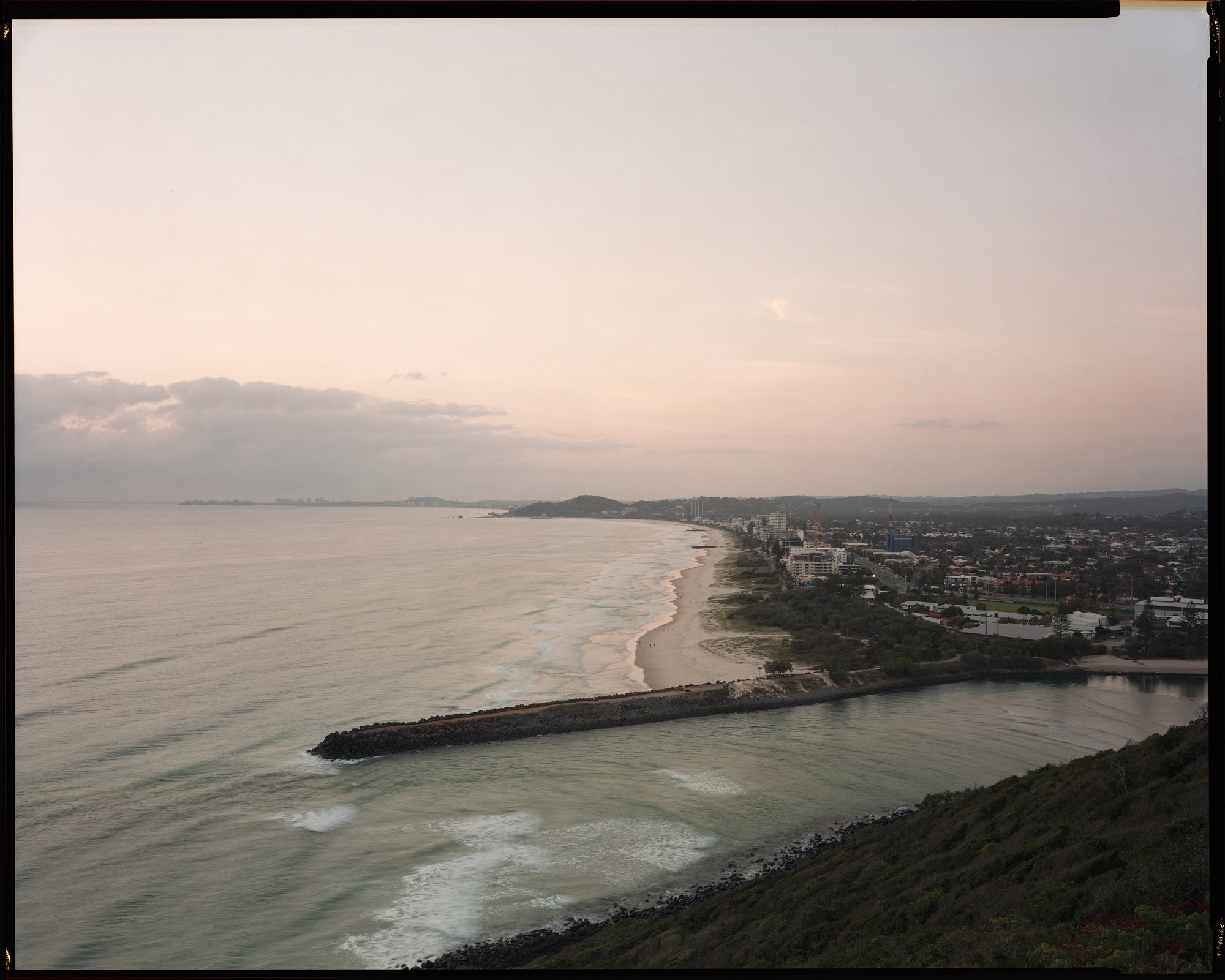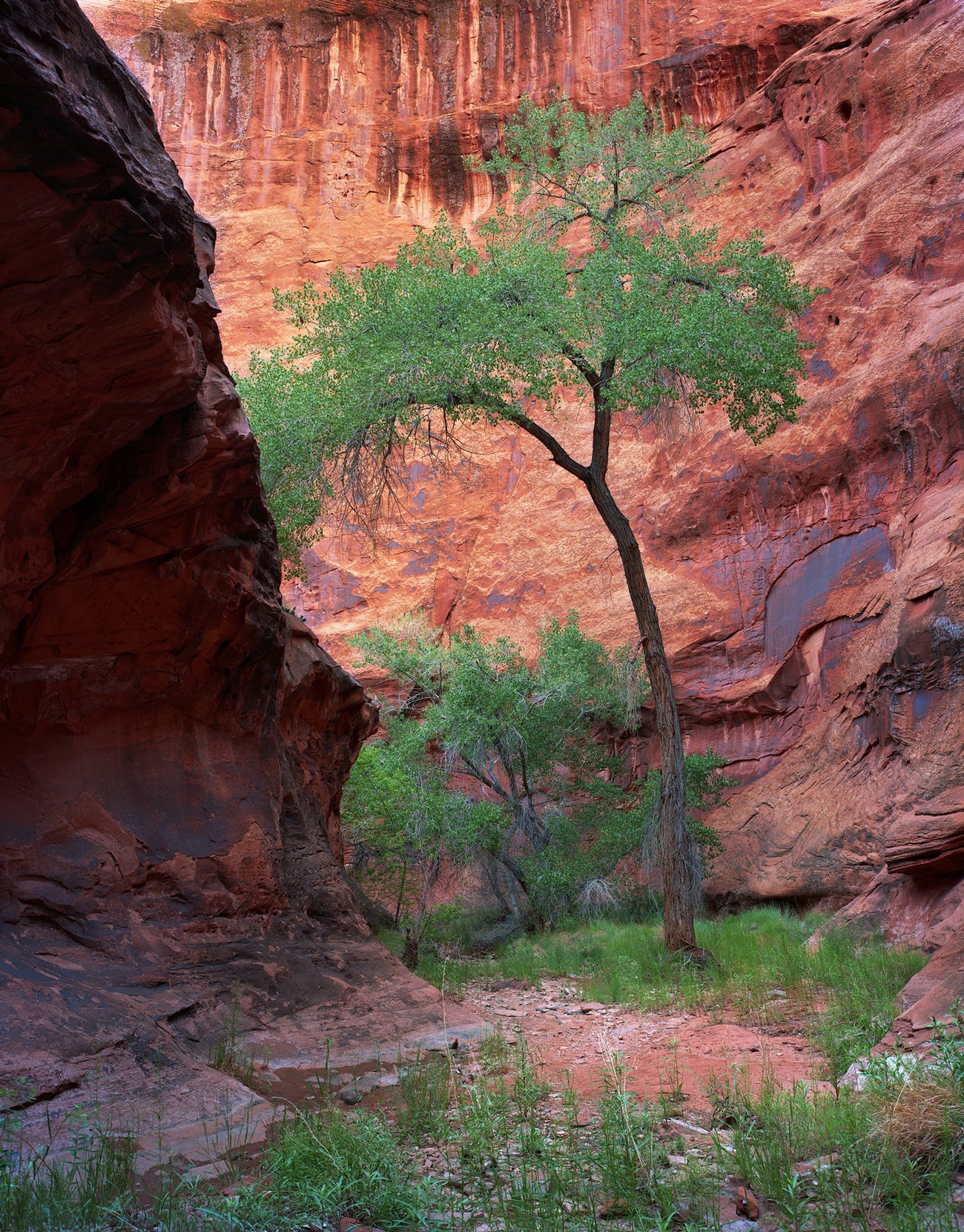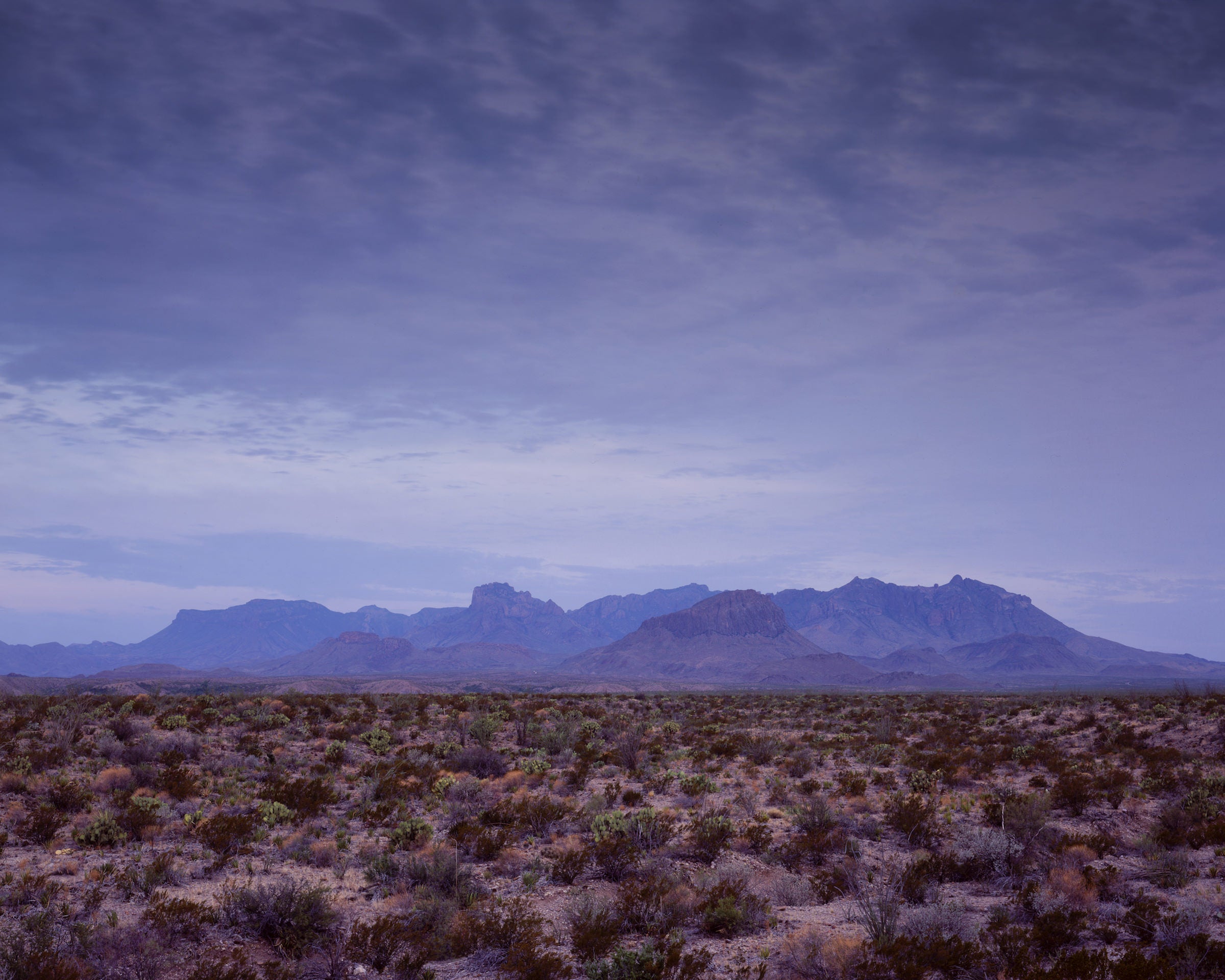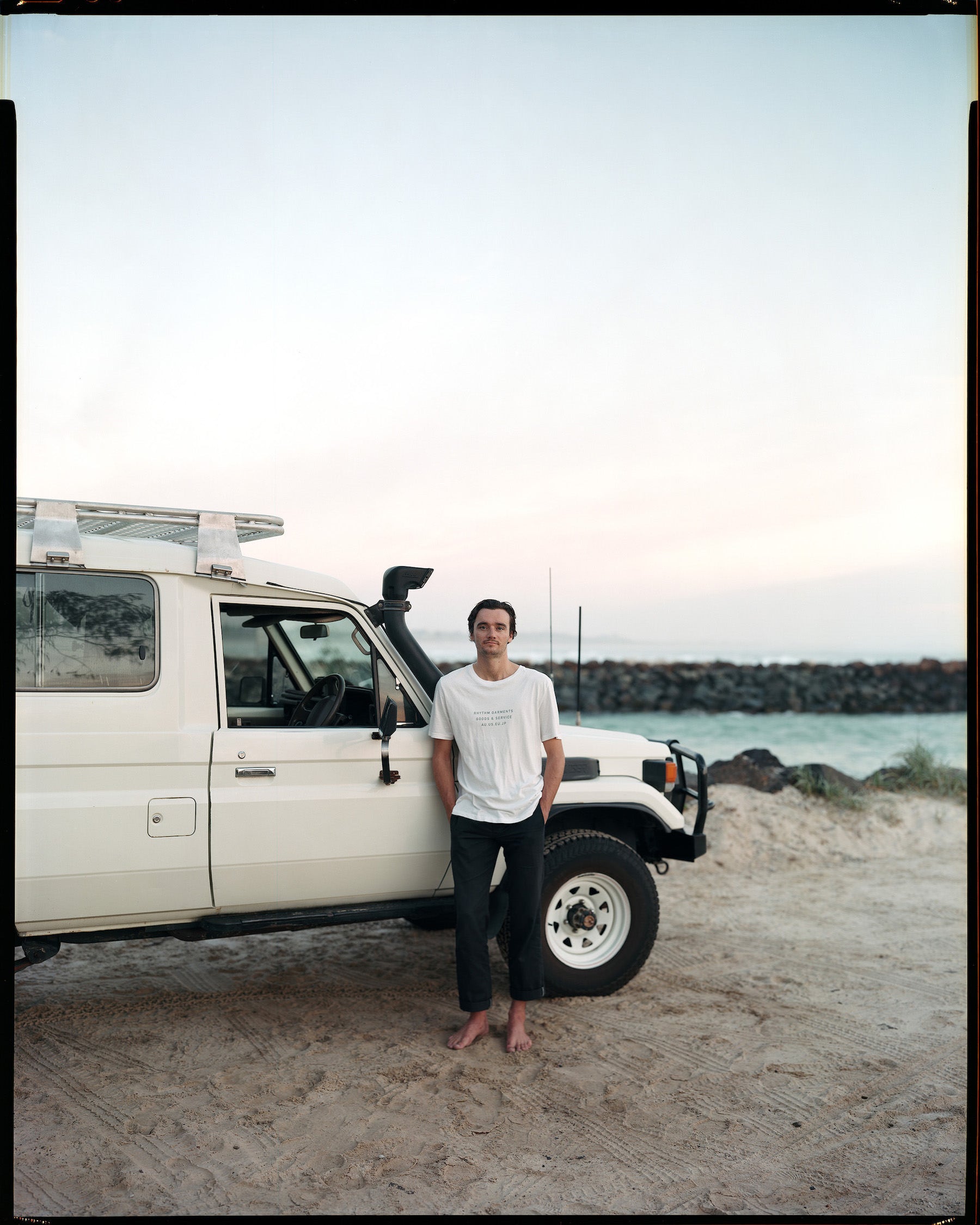 Independent movements

Fully independent front standard movements

Compact and lightweight

One of the lightest 8x10 cameras and it folds flat

Super precise

Quick fine focus and zeroing guides

Quality Craftsmanship

All Intrepid Cameras are hand assembled and produced in the UK
Now in its 3rd generation, the Intrepid 8x10 is a modern rethink of the traditional large format field camera.
Whilst being super lightweight (at 2.8kg), and fast to set up, it is also incredibly hardwearing and reliable, producing great results no matter the conditions.

This latest generation of our 8x10 camera features, click stops and zero indents allowing you to quickly set up and dial in your camera.