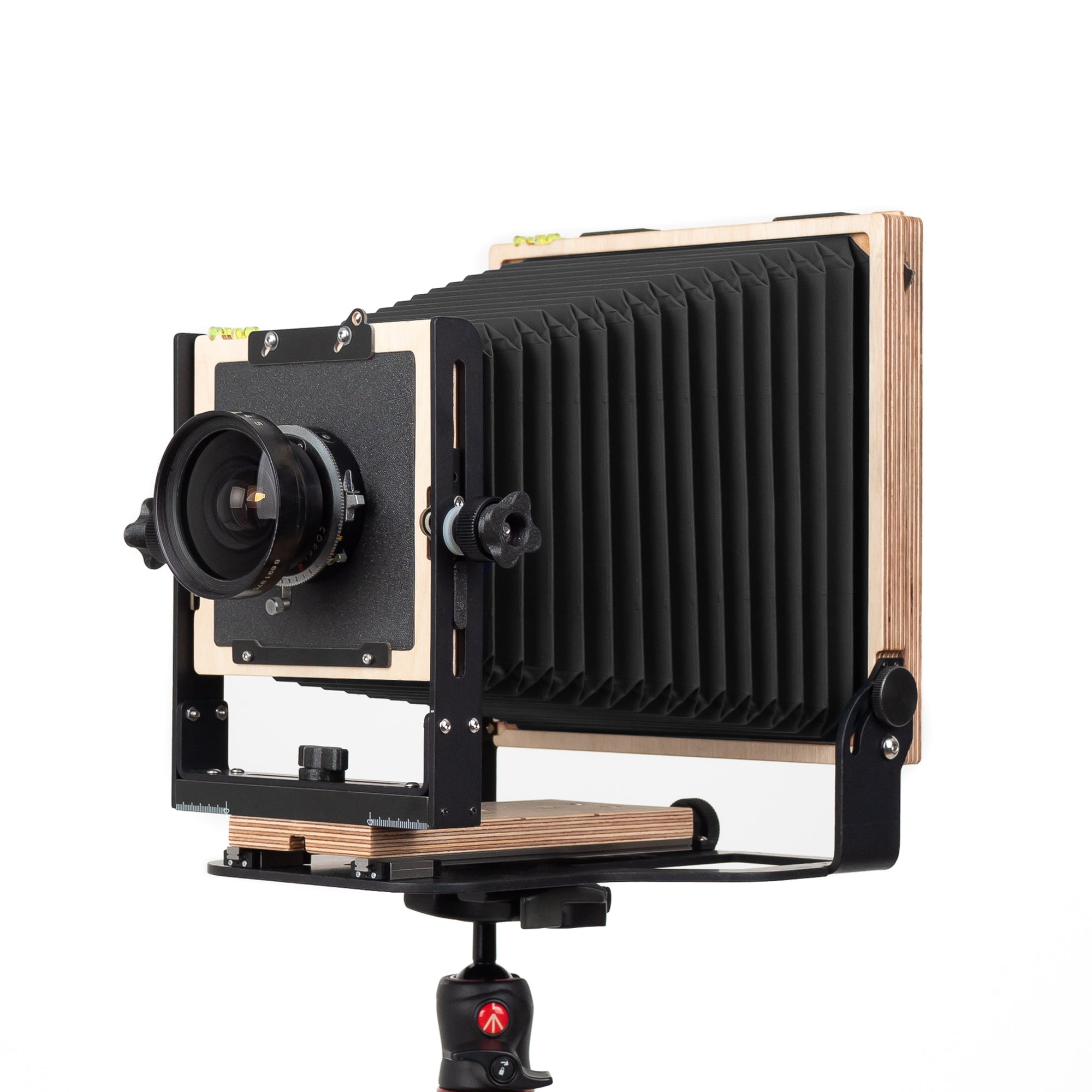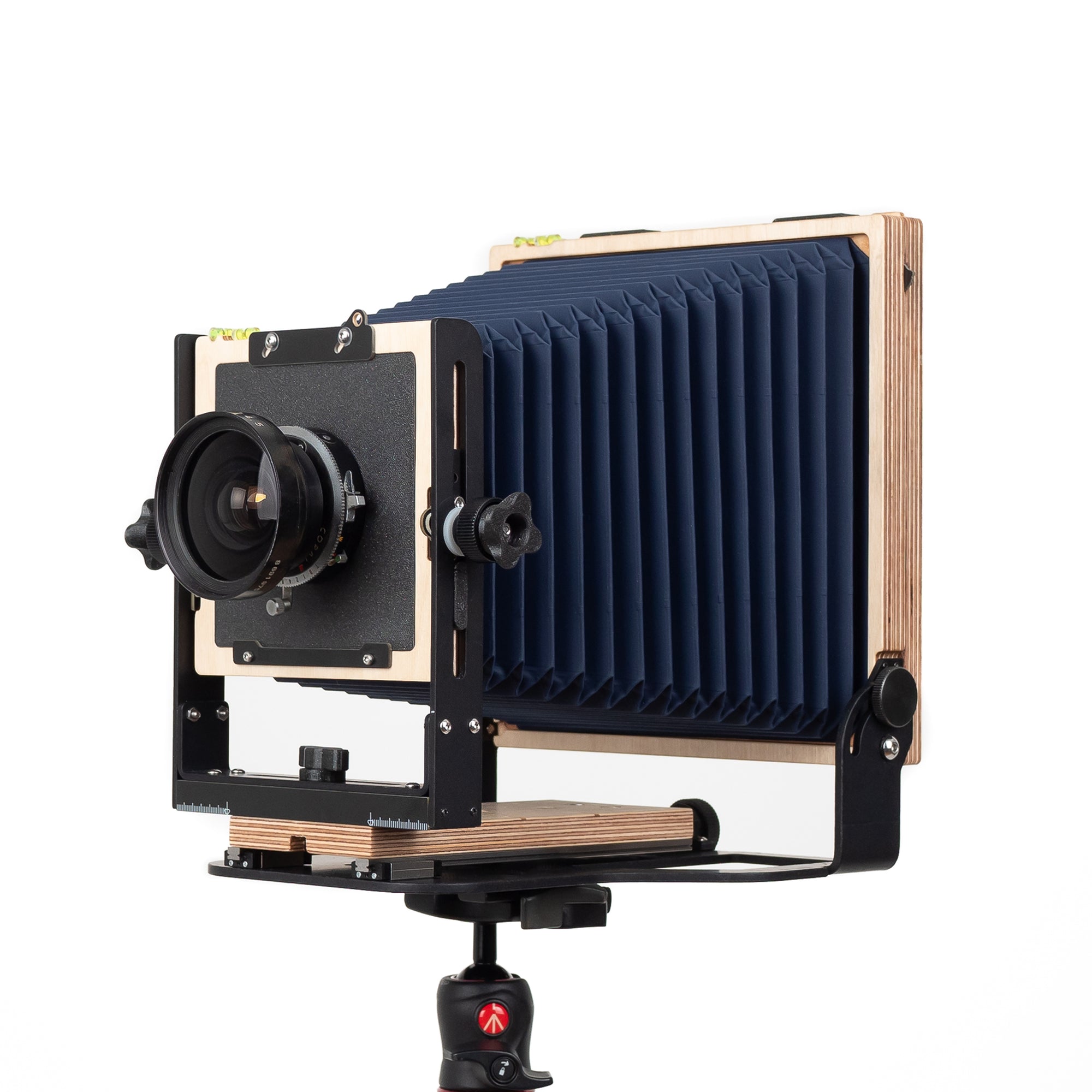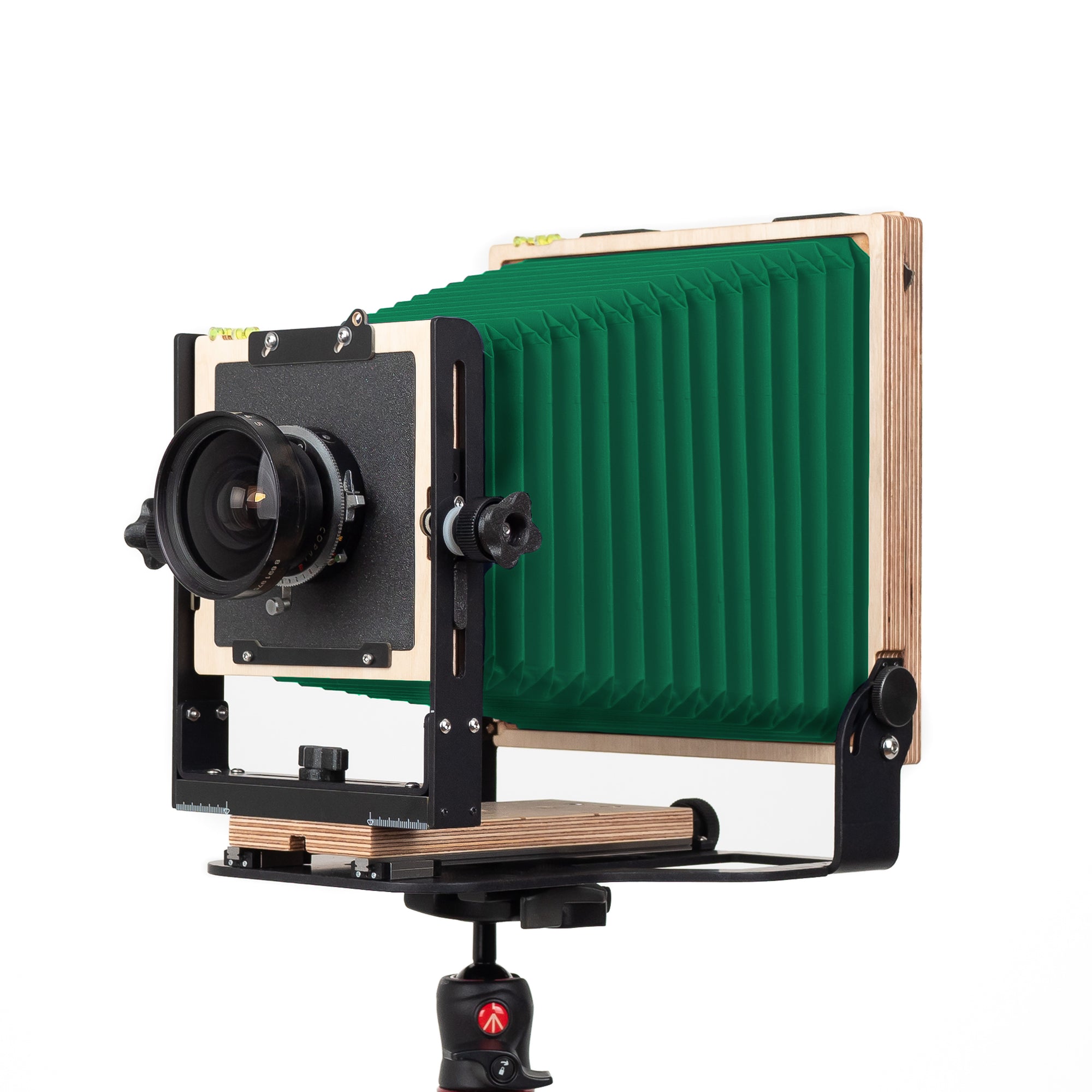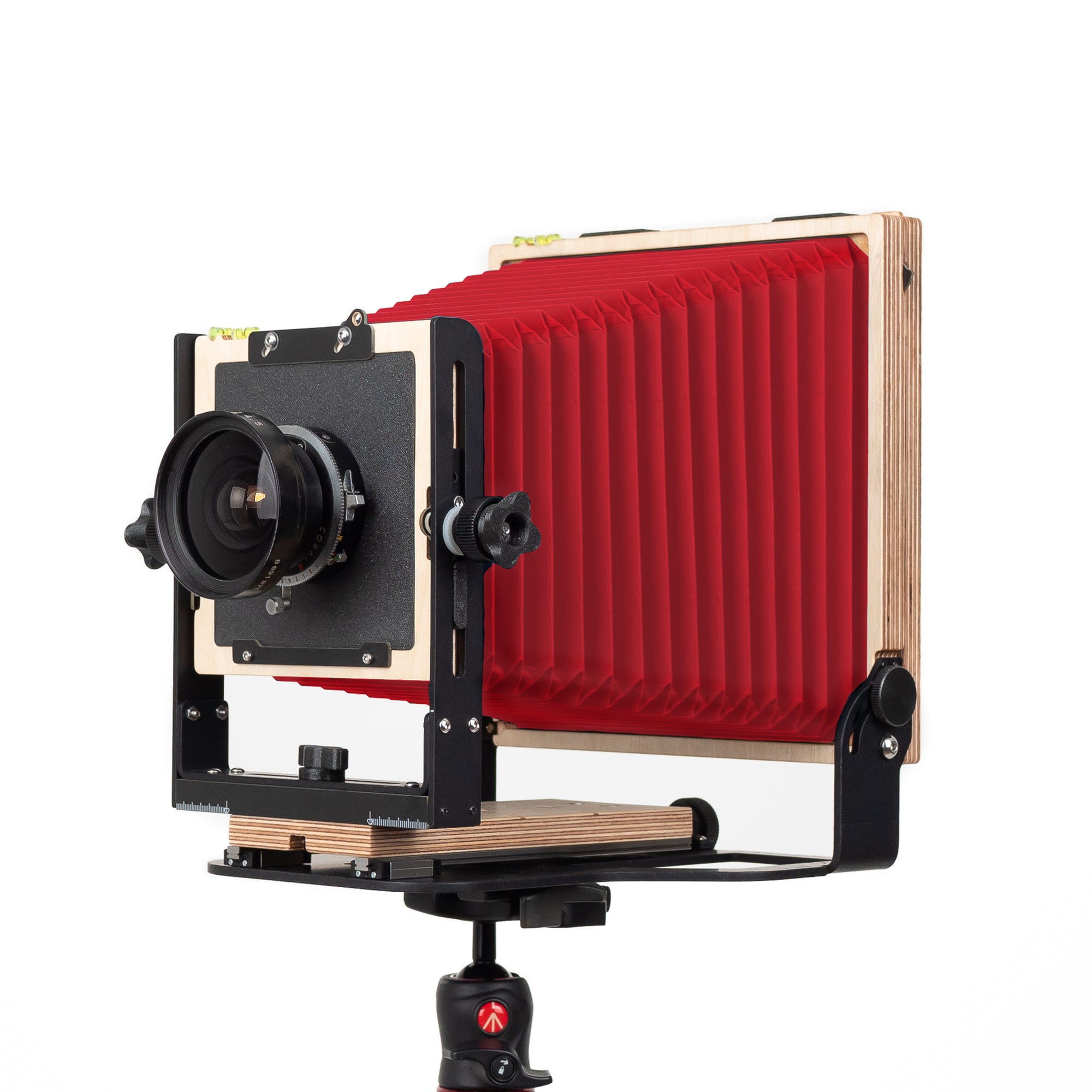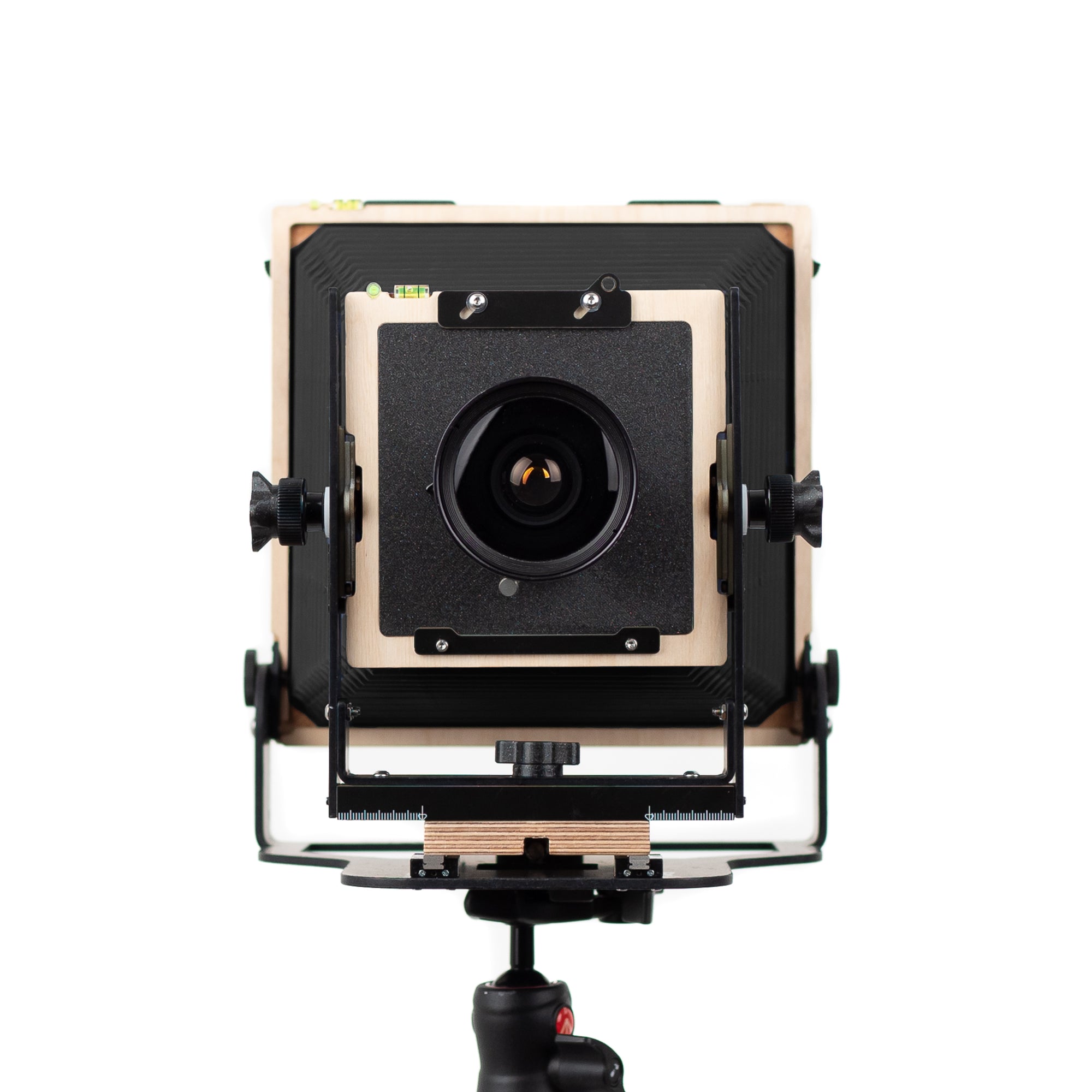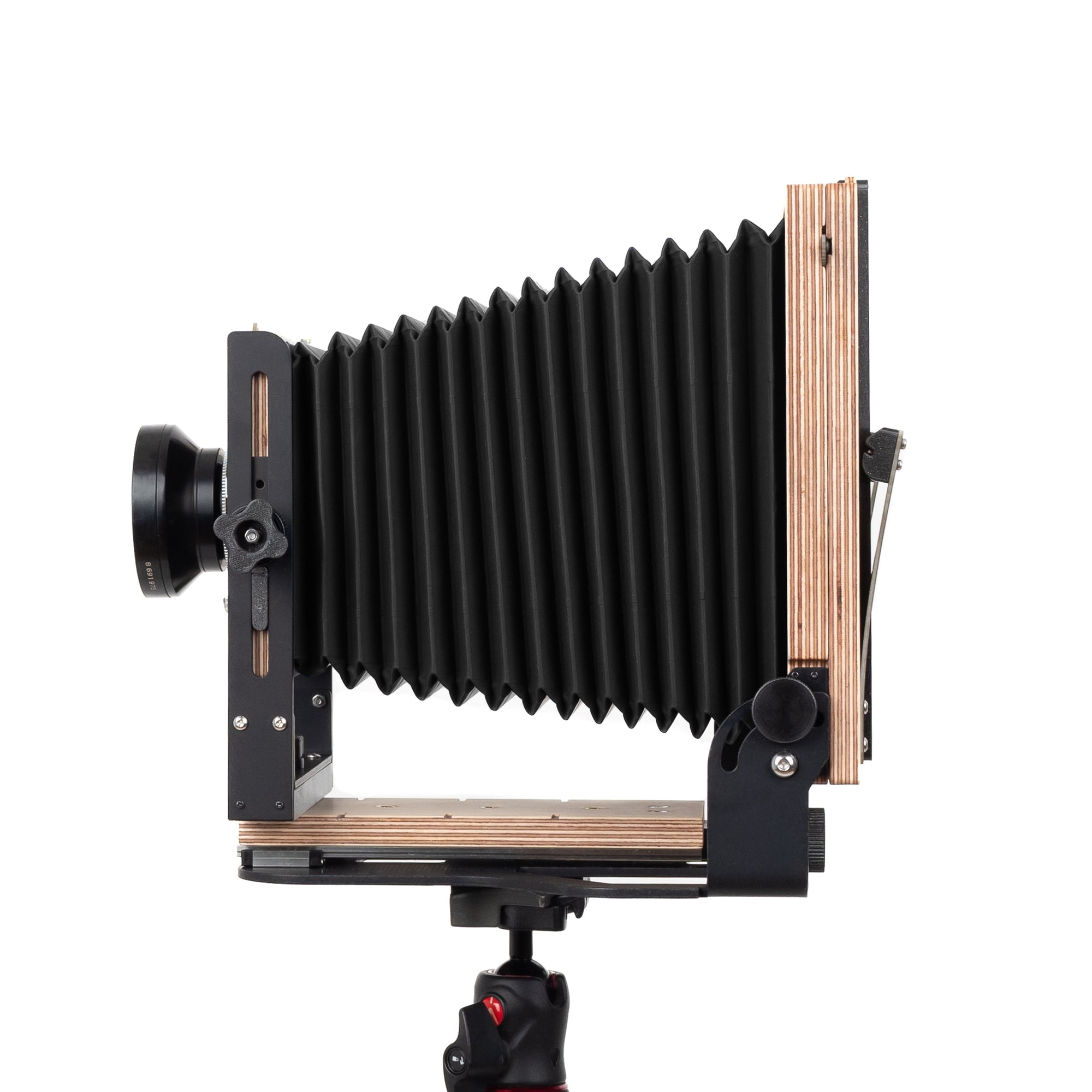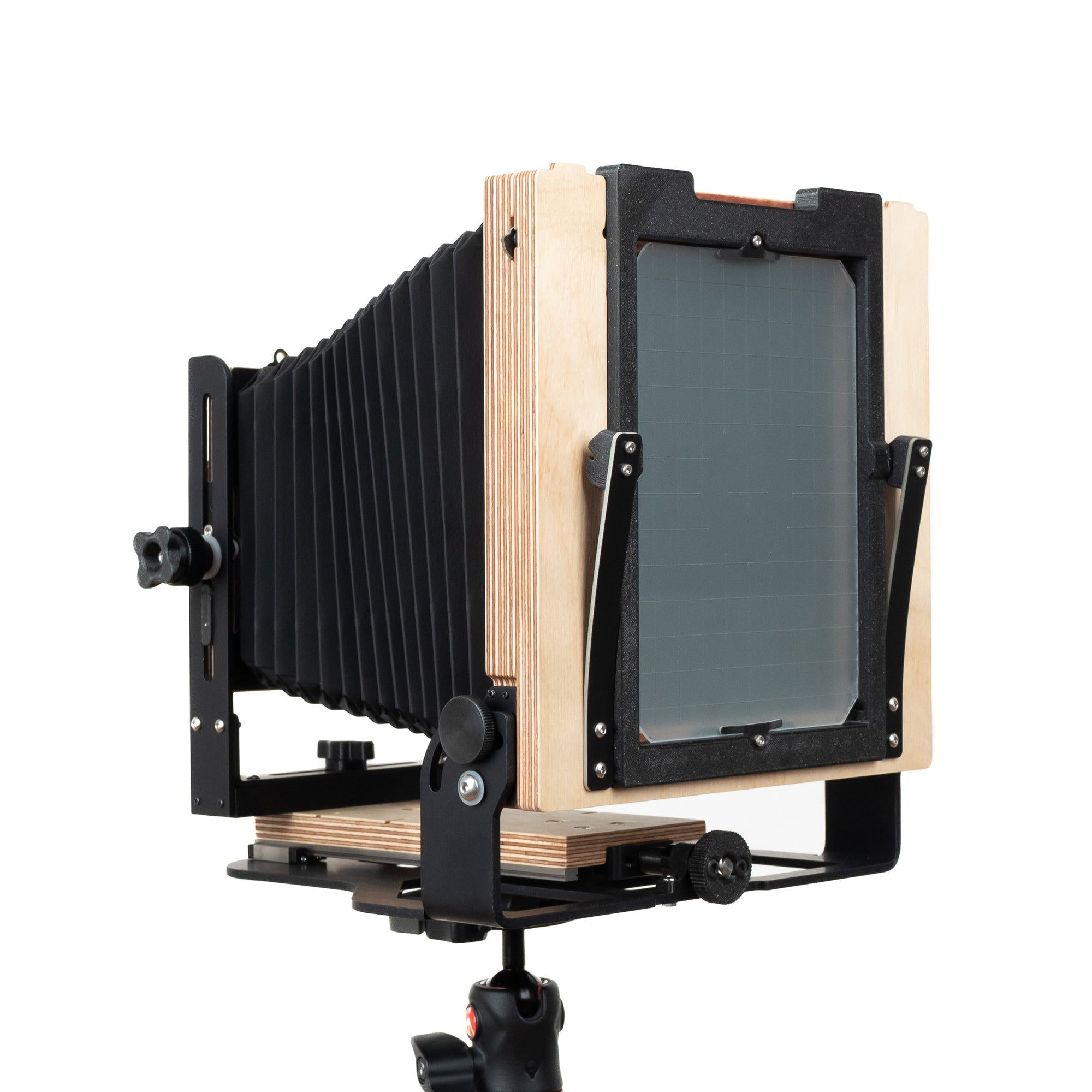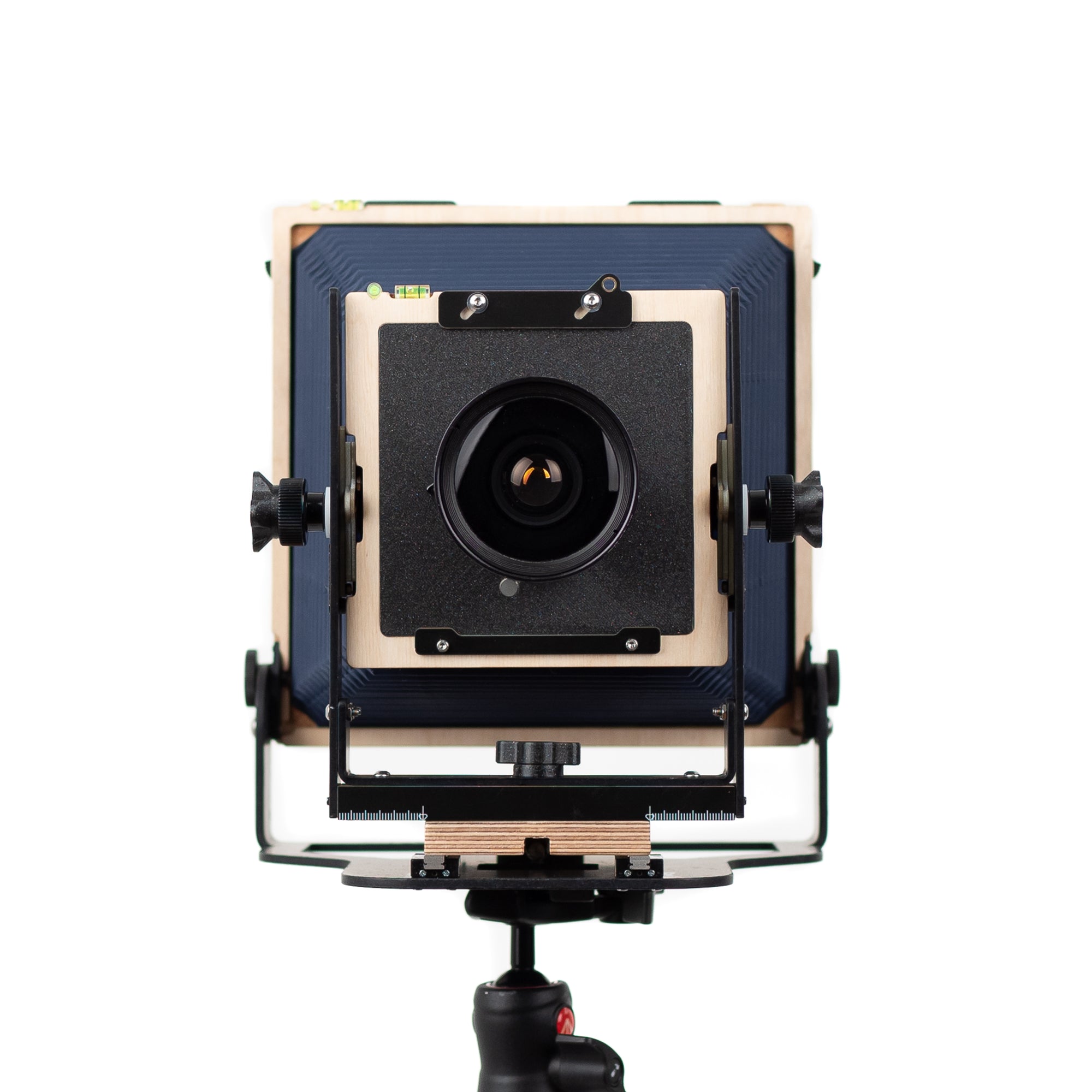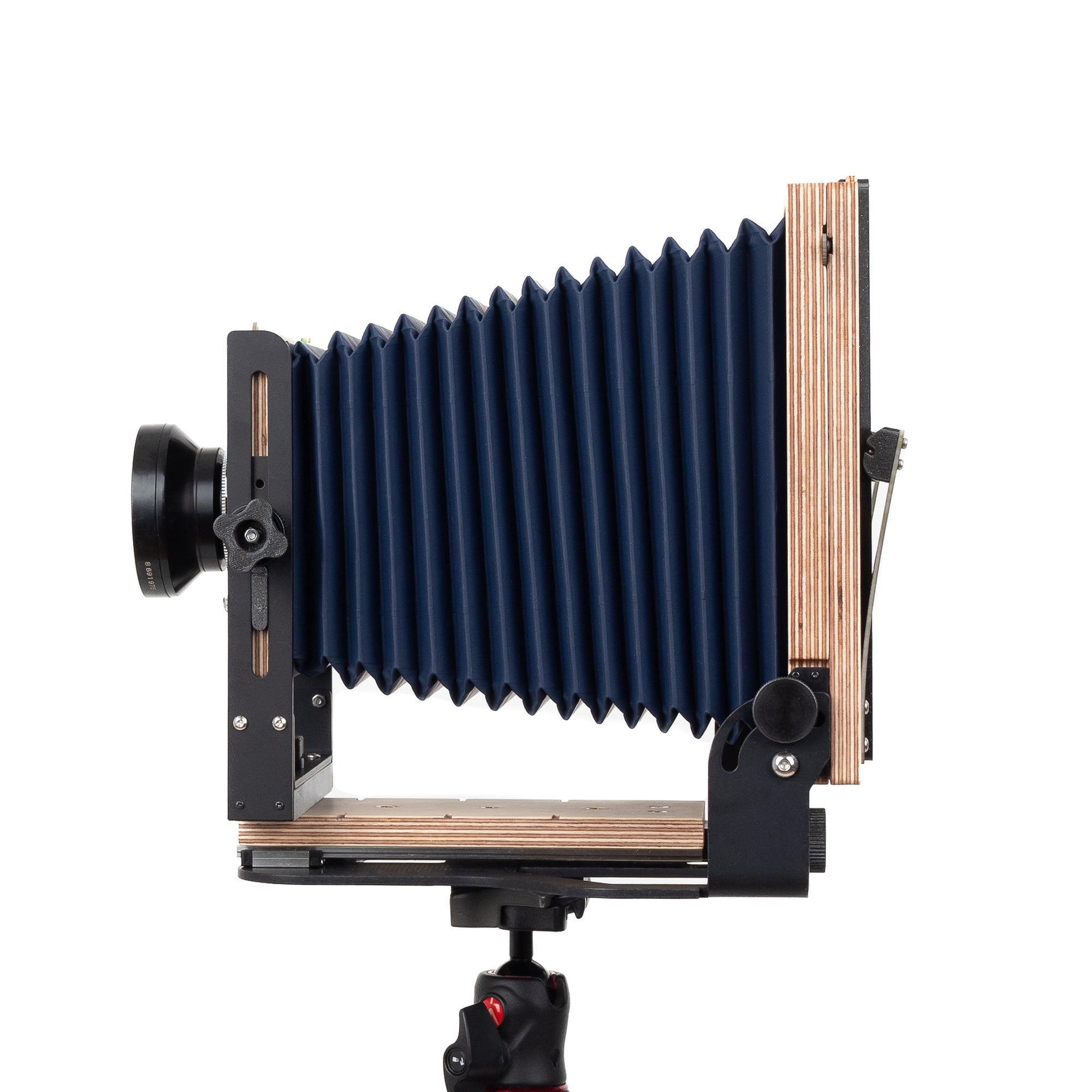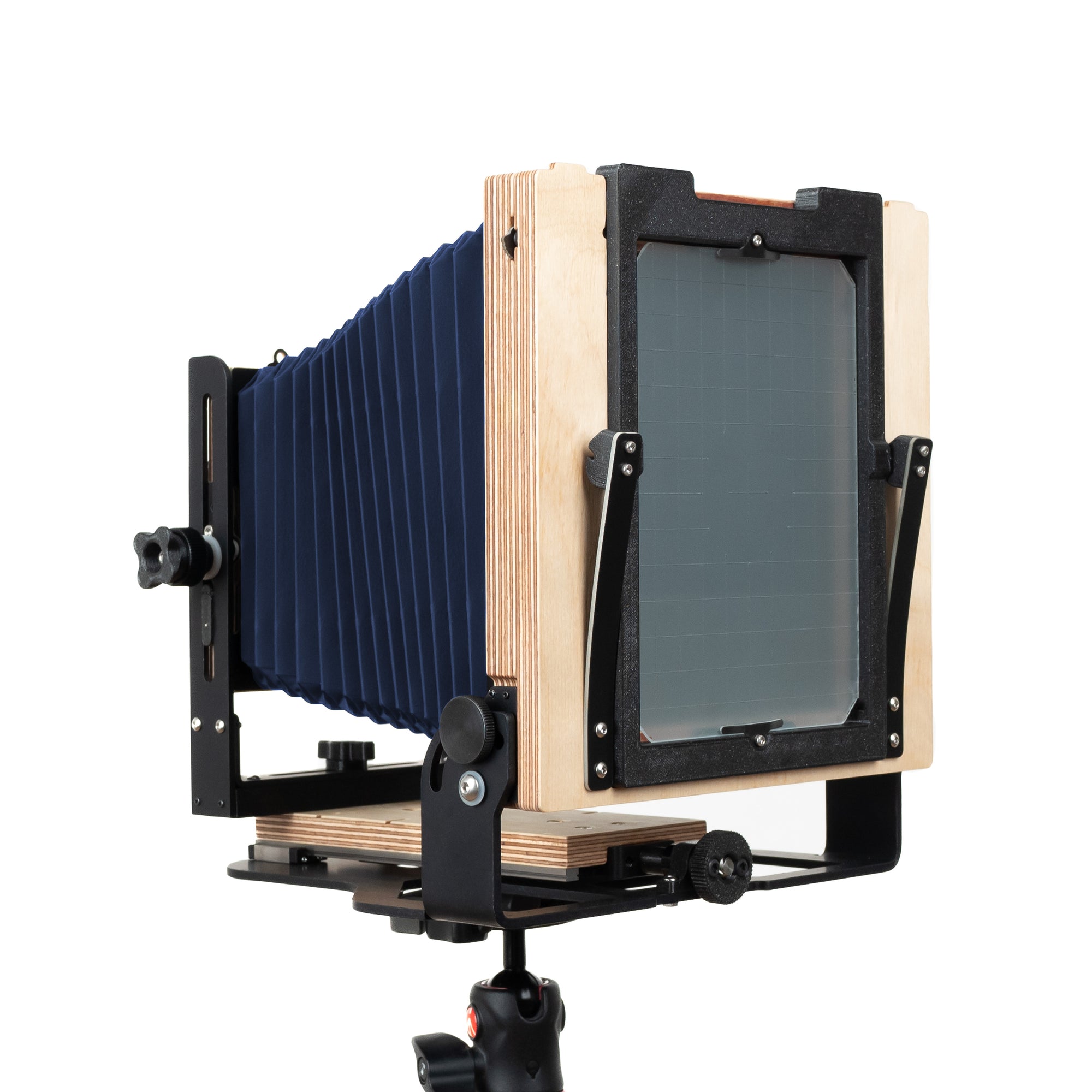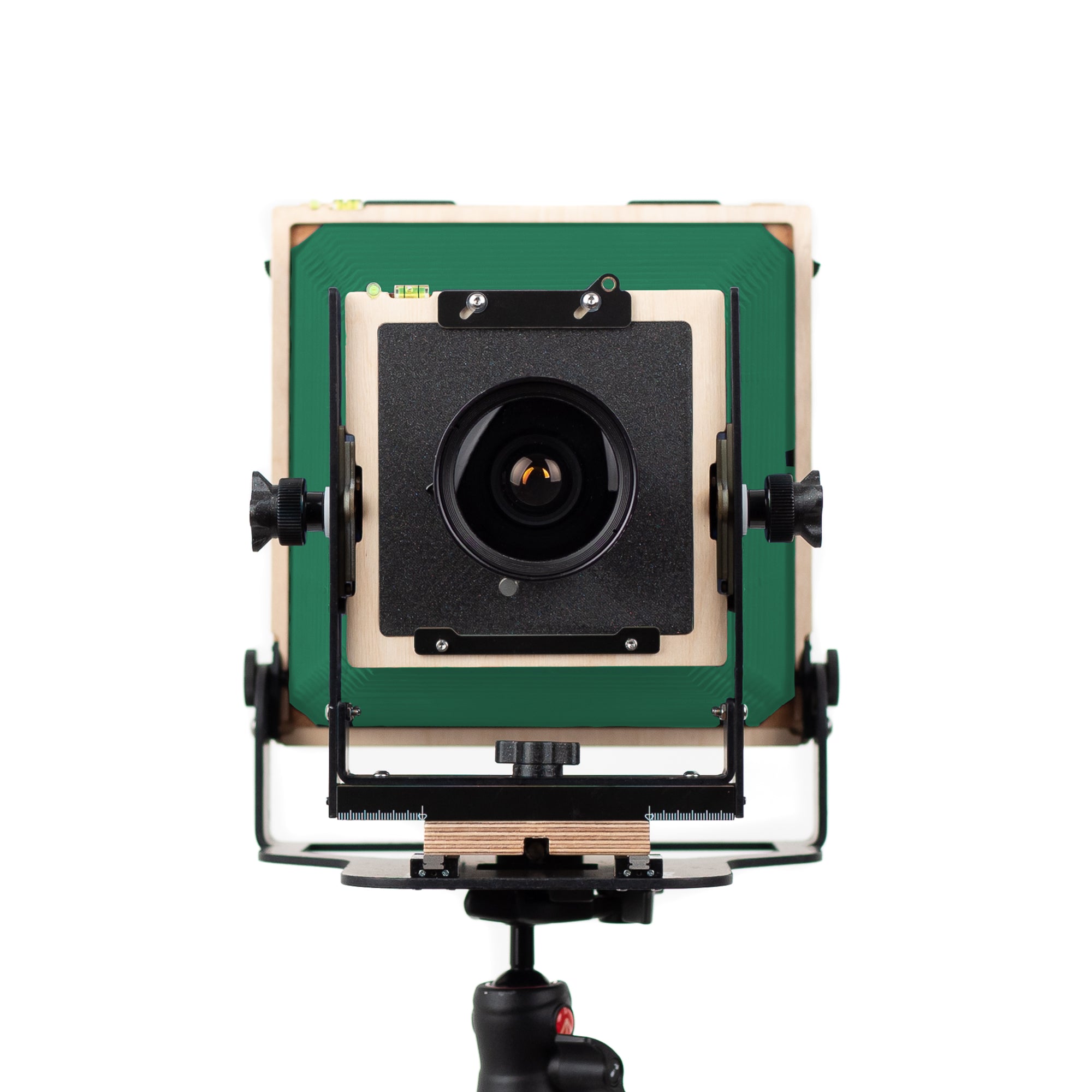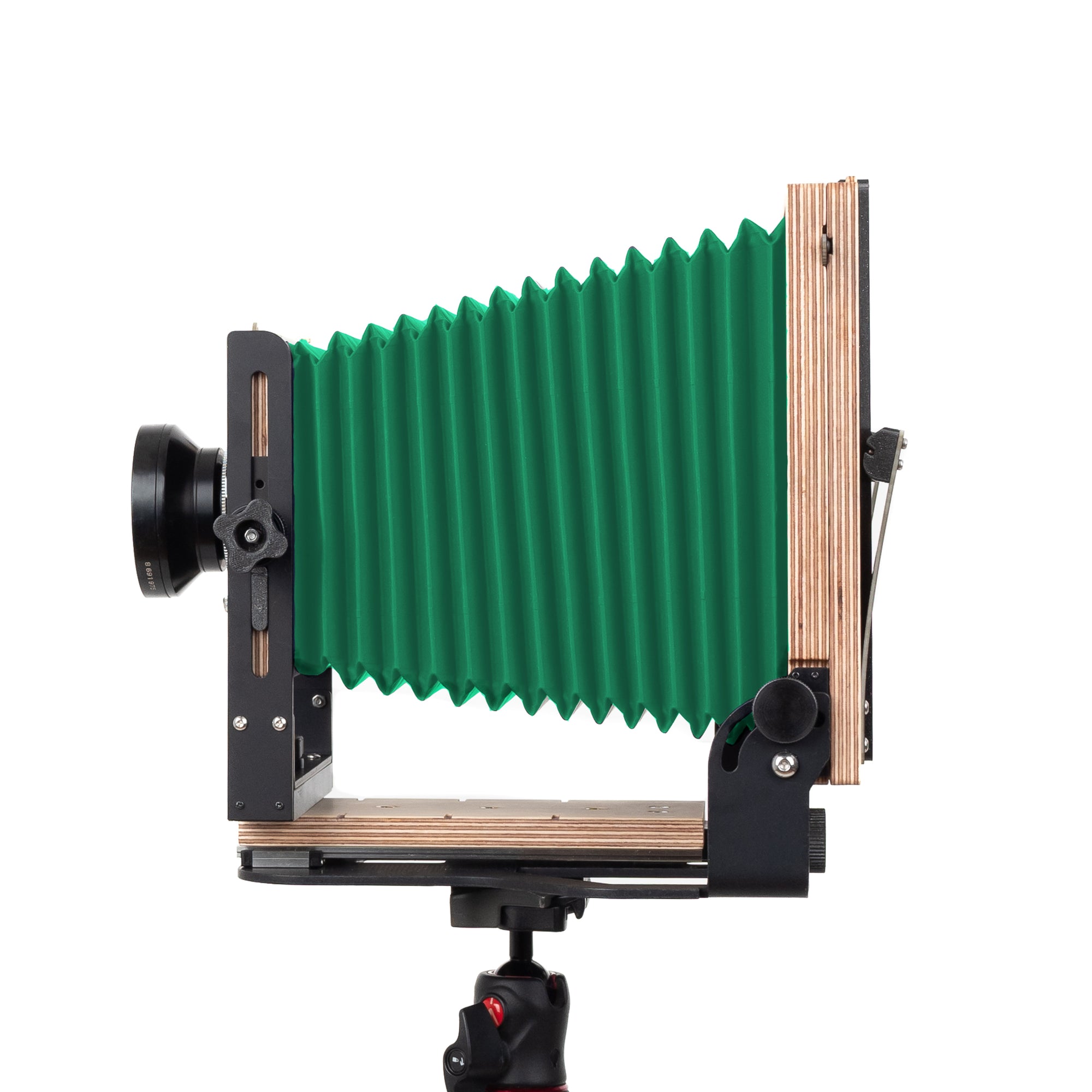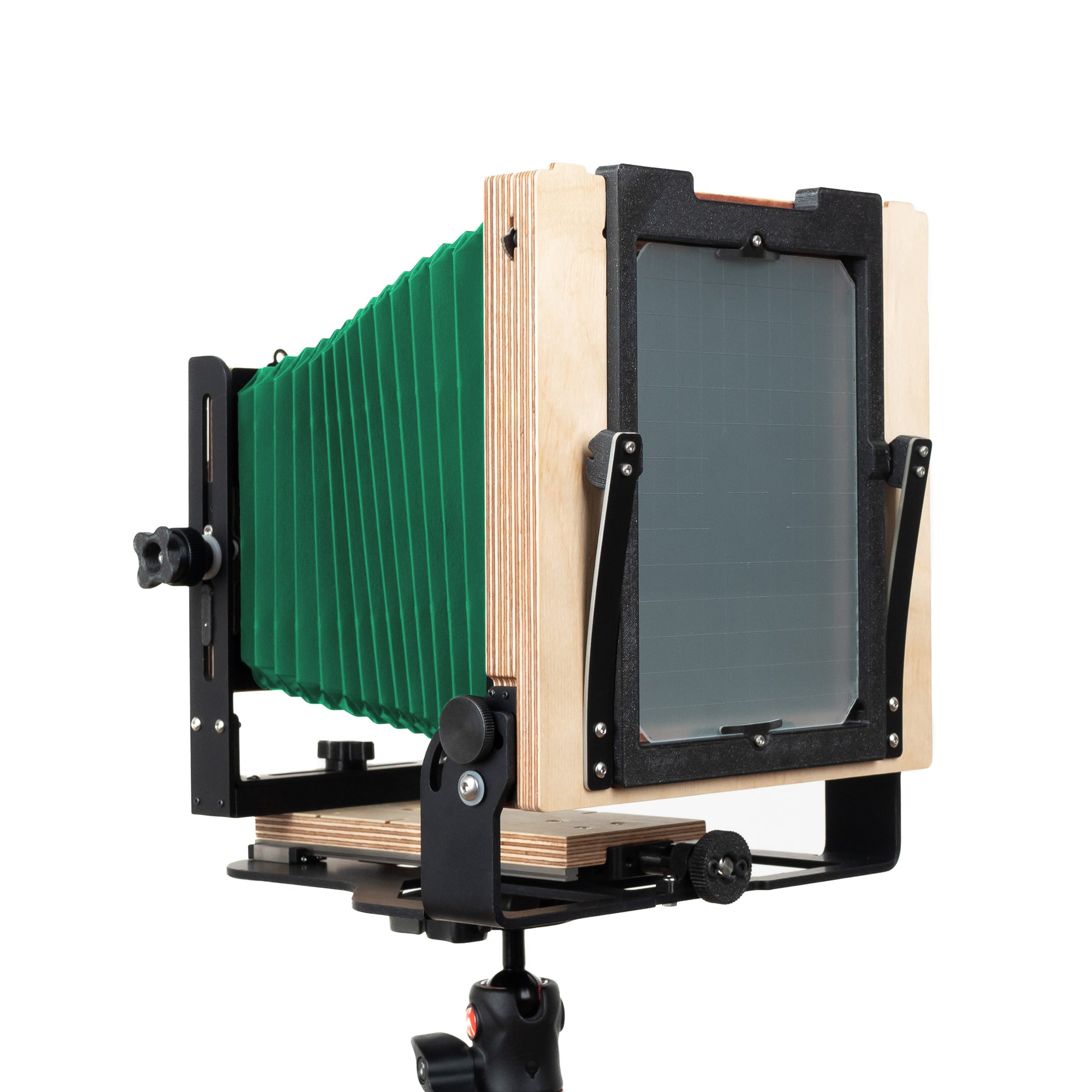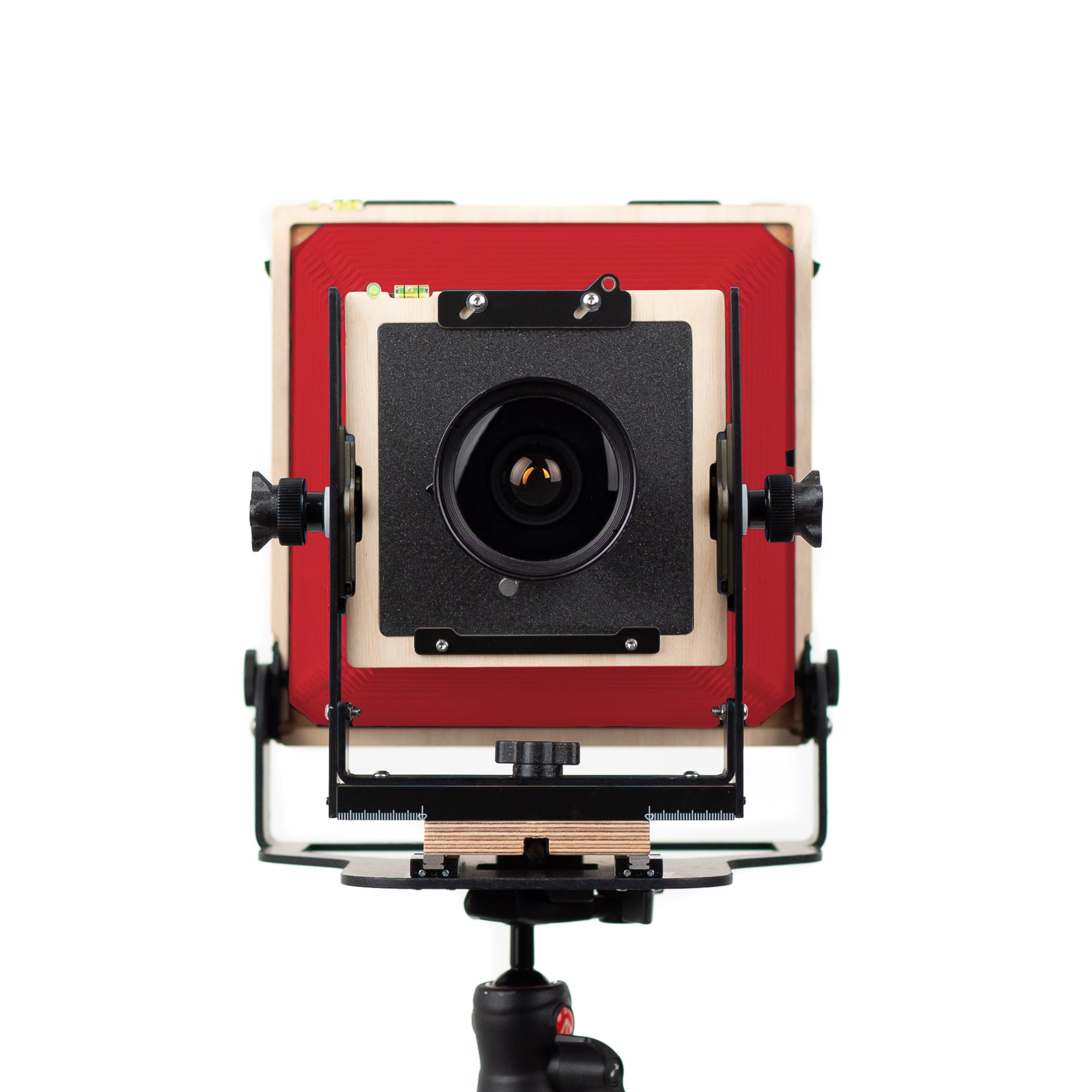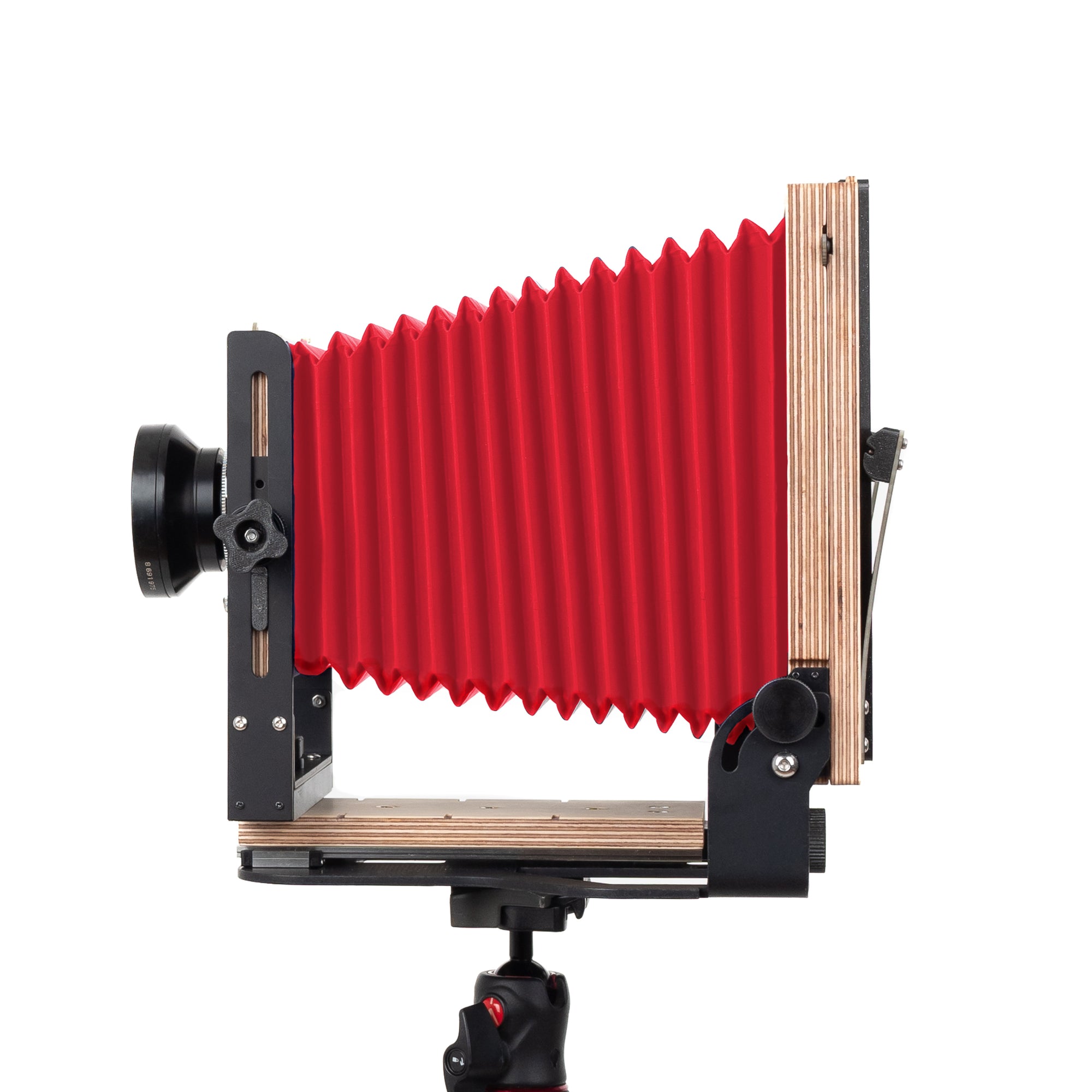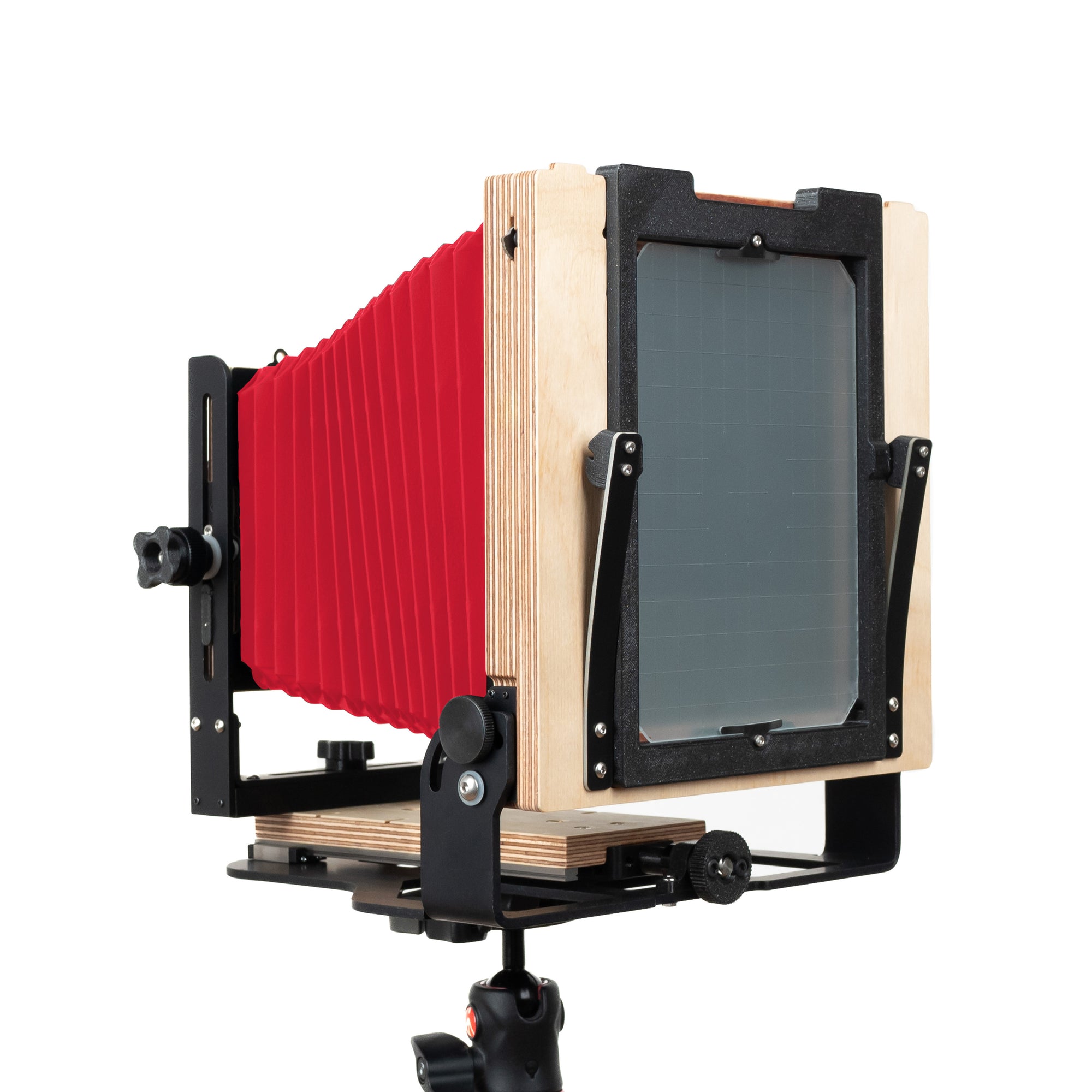 The 5x7 format sits perfectly between 4x5 and 8x10.
Offering a larger negative and even more clarity than 4x5, without sacrificing portability. like all of our cameras it's super lightweight (at 1.4kg) and folds down to easily fit in your camera bag. The 5x7 has all the incredible features of our more popular 4x5 cameras but allows you even more creative freedom, perfect for contact prints, paper negatives and alternative processes like wet plate.
Reliable, fast, and easy to set up the Intrepid 5x7 is hard wearing and produces great results no matter the conditions.
Independent movements

Fully independent front standard movements

Compact and lightweight

One of the lightest 5x7 cameras and it folds flat

Super precise

Quick fine focus and zeroing guides

Quality Craftsmanship

All Intrepid Cameras are hand assembled and produced in the UK
Now in its 2nd generation, the Intrepid 5x7 is a modern rethink of the traditional large format field camera.
Whilst being super lightweight (at 1.4kg), and fast to set up, it is also incredibly hardwearing and reliable, producing great results no matter the conditions.