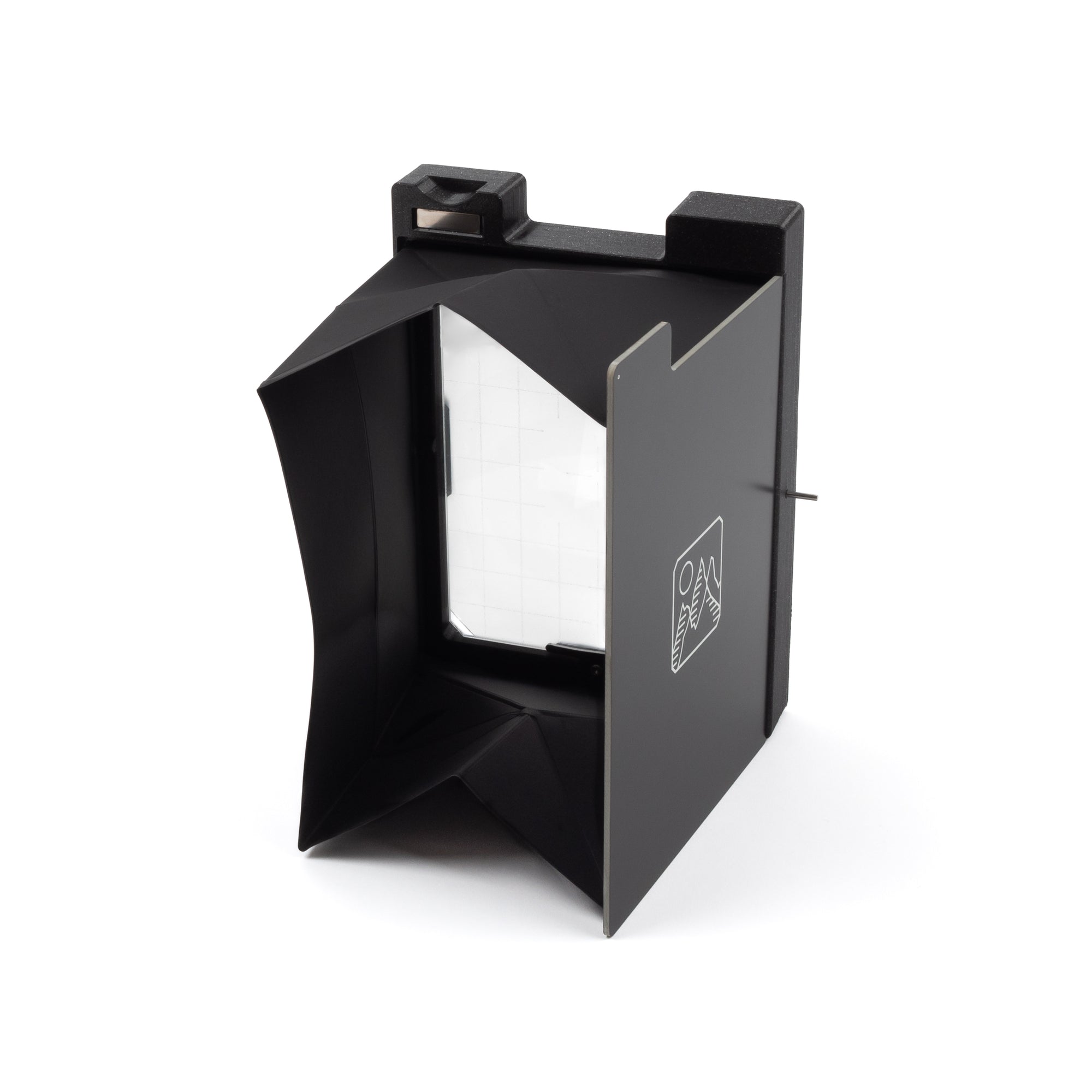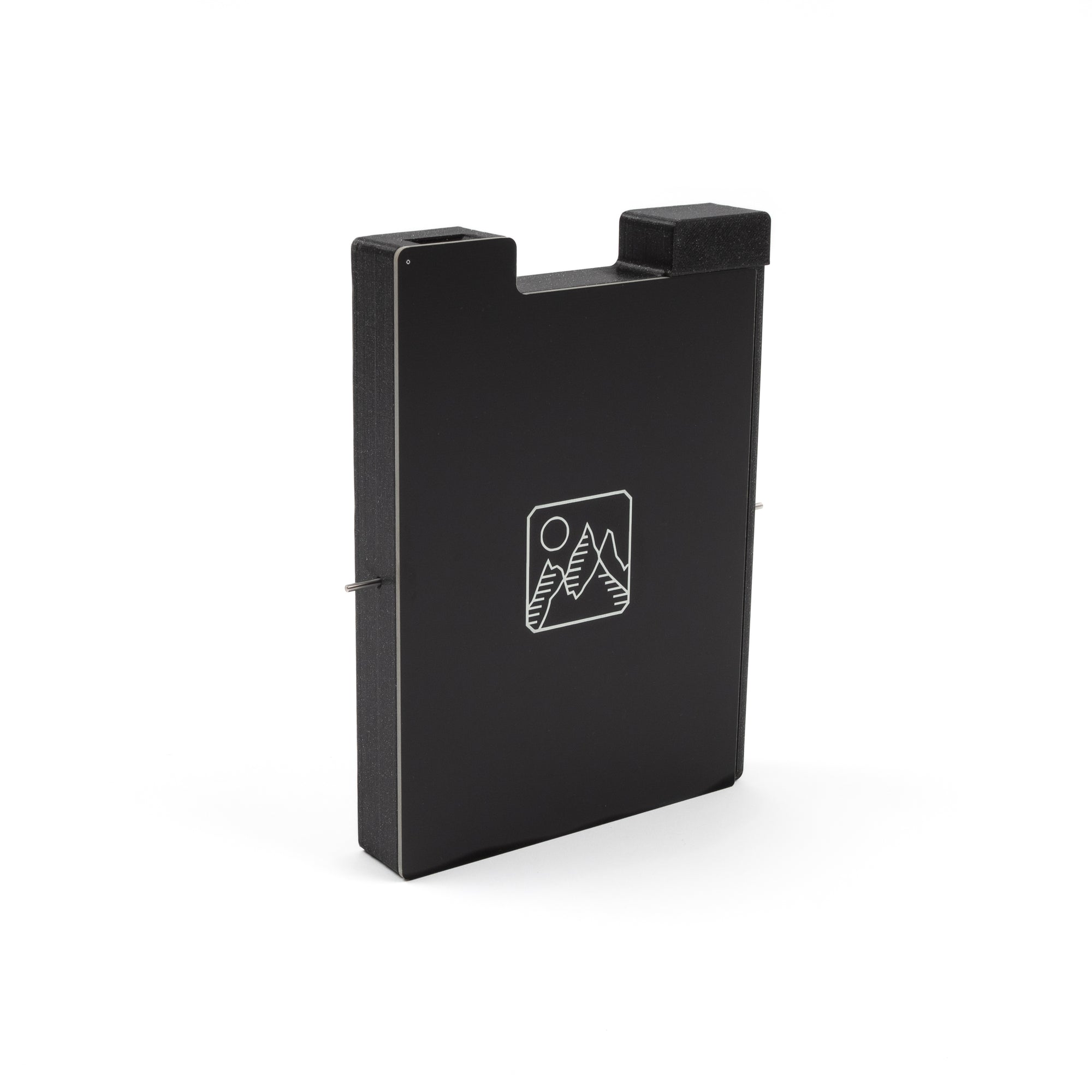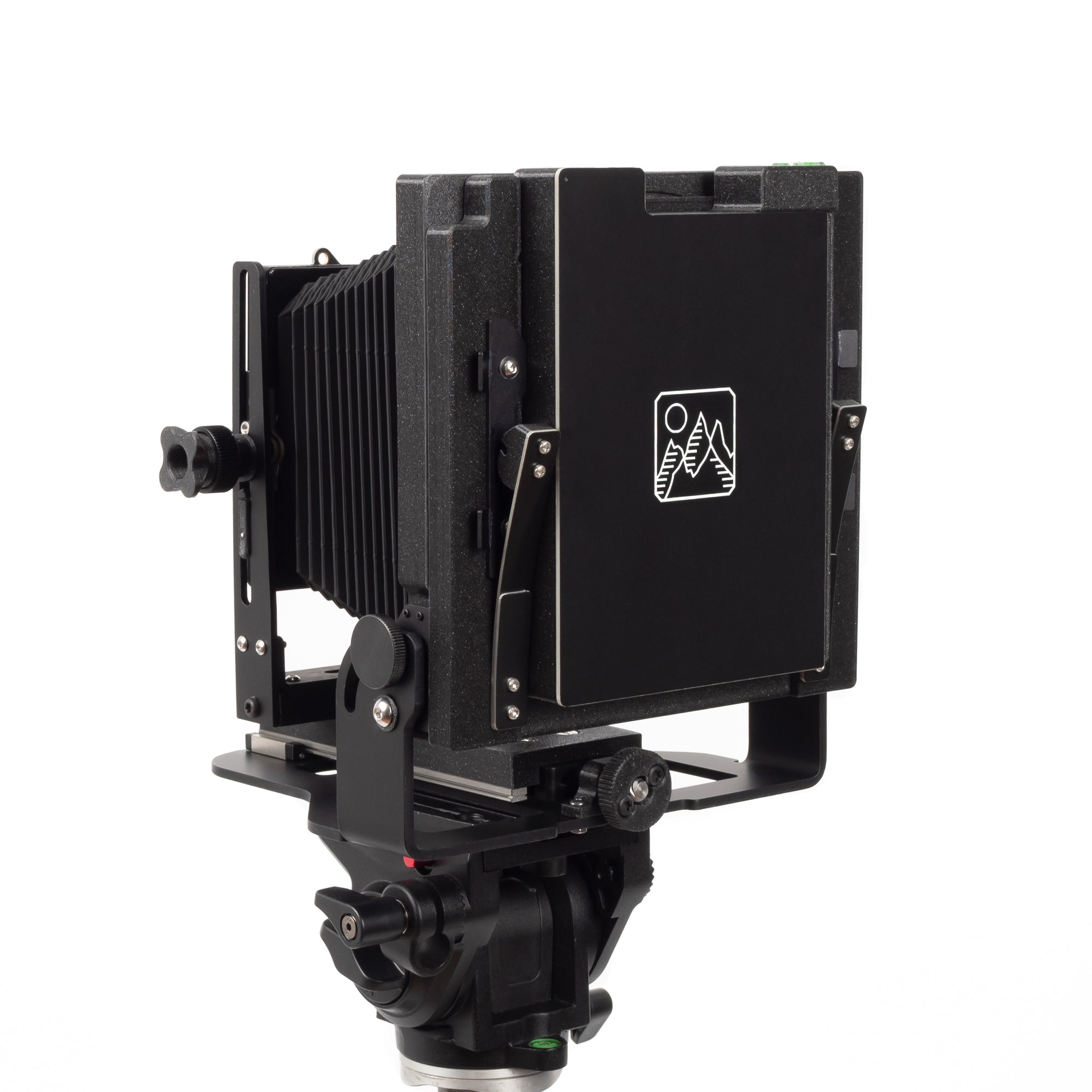 Simply mount your camera on a tripod, then frame and focus!
The Intrepid focus hood allows you to spend more time on the shot and less time setting up. Whether out in the field or in a studio using the focus hood will save time. While also reducing the risk of knocking the camera out of focus which is easily done when detaching a dark cloth. 
We have constructed the hood from the same material as Intrepid bellows to block out any possible light and reflections. The distance from the ground glass has then been carefully calculated allowing for maximum visibility and detail while focusing.
Switch your regular ground glass for the folding focus hood. When closed it also provides excellent protection for the ground glass!